Without TMC, Your Content Is Incomplete.
In Just Seconds Or Minutes,
Even With 1000's Of Files,
Compressed In Archives,
Nested In Folder Trees,
On Removable Media,
On Multiple Drives,
Over A Network,
With Duplicates,
In Massive Chaos
Get It Together
Catalog Downloads Fast-n-Furious
It has your back, and frees you from having to manually locate and catalog items. Fast, automated "search and catalog." You pre-designate -- basically a one-time task -- file types for which you want to search, like PDFs, ZIPs, etc. Then those file types get rapidly rounded up and cataloged. The same operation, done manually, would be longer, tedious, error-prone, mind-numbing, labor intensive.

Track Library Content with Amazing Control

Manage Campaign Content Usage Effortlessly
Write content for a campaign, track that you've published it, when, where, how many times, take notes? Just create a campaign (takes about 5 seconds) and drag a file to it. Then you can drag more files to it. Works very well for PLR, too. No need for manual tracking of content, such as PLR, like with spreadsheets, WordPad, Notepad, moving files between folders, etc.

Help Protect

Content Against

Piracy

Add Metadata To

Any File Name, even .txt, .zip and .exe

Share Content Listings In The Cloud
Share in the Cloud Integrated Publishing of Content Listings to the Cloud Searchable Get Global Exposure

Track ToDo & ToDone Events
Integrated/Interwoven/Incredible ToDo/ToDone List. For Library Items, Campaigns, Campaign Content, People, and more. Sort/search/filter by a number of criteria. Keep a log for aid when writing articles, reports, ebooks, blog posts, etc., or just for jogging your memory regarding something or events surrounding it.

Save Multiple Images of Items

$tair$tep$avings: Track Rebates, Coupons, Gift Cards, Gift Certificates

Track Inventory, Vehicles, Furniture

Track People

Annotate, Annotate, Annotate

Edit Multiple Rows Simultaneously
This is an excellent program and a lifesaver if you have a lot of files on your hard drive. I even use this to track my own content as it makes everything so much easier to find - plus I can put all my notes about rights, etc, right there.

But it super excels in organizing PLR, RR and MRR content - better than anything I've found so far. I've been using this for quite some time and I heartily recommend this new version as it has some awesome features added that make it even better.

Just as an example, most programs you have to go find the files and add them to the program which takes forever if you have several gigs of material like I do. I ran the cataloger with the last version of this and it found everything and put it in a database for me - in less than a minute! Unbelievable!

If I had more than 2 thumbs, I'd give it more than 2 thumbs up - can't recommend this enough.

---





I love how much information you can store about each file. I also like the multiple ways to search.

This is a seriously useful program for someone that downloads a lot, particularly when you need to keep track of the various rights.

Wow! In less than 29 seconds, this software collected over 2500 files!

I bought other software that does just about everything else that this one does but the cataloger is the action missing in the other program. I've been painstakingly adding my stuff into it one by one.

This software is absolutely fabulous!!!

Tina Golden




TMG Enterprises
Accelerated Content Management,
All In One Unique Package
And Why Not Have All The Above?
There's No Reason, That's Why!
Anything Else?
Better Organization

Stop Struggling To Track & Organize Your Content
Make Better Use Of Your Time
Roundup Content Under One Roof
Be On-Top-Of/In-Control-Of Your Content (not swamped by it)
'Auto & Drag-n-Drop' Cataloging

Add Metadata to Any File

at Download Time, while it's Fresh in Your Mind, to then be Cataloged into the Library (even .txt & .zip files that otherwise have no metadata)

before Distribution, for Recipients' Information and Convenience
to Windows Folder Names

Expand Archives (new in 2)
Filter Duplicates (new in 2)

Harvest Metadata (new in 2)

Catalog URLs (new in 2)

Drag-n-drop Content Into Campaign And 'Automatically Track Its Usage' (new in 2)

Drag-n-Drop Content Directly from Windows Explorer into Campaign (new in 2)

use Any search tools to find files, even those outside the program

files are automatically added to library, saving you the hassle of having to add them manually

Multiple Sorts and Searches

including easy, comprehensive 'Search All'

(new in 2)

Portable

File Names Converted To A More User-Friendly, Readable Format

Track Rights

Update Metadata En Masse

Access Content Directly from the App... No Need To Search Around In Windows Explorer

Permanent Record of Your Content

Be Listed In The DLRoundupII "Organizing's Who's Who" Database

(new in 2)

Submit Your Content's URL For Others To Access Your Free Content

(new in 2)

Organize Drip-Feeding Of Campaign Content

(new in 2)

Annotate Events and Progress of Projects

it's like keeping a diary

can view all entries, or just a subset

handy for later reference when writing a report, article, etc.

can also enter future dates, like a to-do list

Scan, Or Link To, Images And Associate Them With Content

Publish Your Metadata, For Others To Use And Benefit From

(new in 2)

Automatically Formatted Item Names (for readability)

Easily know

what

PLR you've used,

how often

,

when

and in

which

campaigns,

seamlessly

, without needing

spreadsheets

, "

Raw

", "

Rewritten

" and "

Used

" folders, etc.

S

afeguard against accidental

duplicate usage

of content.

Also excellent for organizing content in general, ESPECIALLY downloaded content. Remember WHAT you downloaded, WHEN and WHERE you got it, IF and WHEN you already opened it and much, MUCH more.

Protect & Enhance Your Investment in Content

ULRoundup -- Content Cataloged in the Cloud

(new in 2)
I wish I had more time to review this product. A fair review would take pages to praise all the terrific features of this program.

All I can say is that it's stunningly comprehensive AND stunningly easy-to-use.

Paul Schlegel
WorkAtHomeTruth.com
In the interest of full disclosure, the comments above and below were made regarding version 1.x, and the product is now well into version 2.x. It's even more comprehensive now. And, though it does even more for you, we've endeavored to stay true to "stunningly easy-to-use." Of course, you are the final judge.
This software could be a godsend for people like me that are disorganized at times (okay, maybe more than just a little disorganized).

Scott "Cato" Williams
Keliyah.com
Who can benefit from this?
Those who use documents, audios, videos, images, software

Those who download WSOs

Those who download War Room content

Those who work with PLR, MRR or other usage rights

The Disorganized

The Organized who want to be Even More Organized

The Active

The Lazy

The Organizationally Challenged/Overwhelmed

Those concerned with running low on, or out of, storage space

Those concerned with safeguarding and backing up their valuable content

Those who want seamless, easy tracking of campaign content usage

Those who would like to be able to optionally carry their library with them on a portable drive (i.e. USB drive)

Those who want to use, and/or help build, a sortable, searchable, filterable index of online content, like articles, reports, ebooks, systems, plr, WSOs, WarRoom downloads, and more. Your local content that is cataloged can be easily uploaded and published to the index, for sharing with others.
I've been using this system for some time now. At times I find myself somewhat taking it for granted, until I reflect back on what it was like without it, a place I don't ever want to go back to.
Click "Buy Now" below and you'll be taken to an order page. After successfully completing it, you'll receive access.
Requires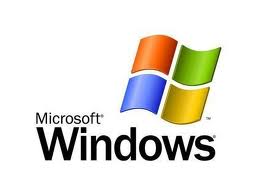 P.S. This is a robust and often thinking outside-the-box approach to the Tracking and Organizing of Content.
P.P.S. Get seriously useful value in this versatile, all-in-one content management system, especially for downloaded content, with its abundance of features and innovation.
P.P.P.S. Spend money on another hard drive when yours fills up, or spend money (and probably much less) on this highly efficient, cost effective system and its storage saving "Archive Expanding" technology, plus get its many other benefits, to boot. (Archive Expanding is available in the Ultra version).
P.P.P.P.S. Uniting, Organizing & Sharing the Community's
Content in the Cloud, one Person/Computer at a time, for
Everyone's Benefit.
P.P.P.P.P.S. Be sure to save your link to your download page you'll get after your purchase. It may reveal additional valuable info soon.